If you're thinking about buying or selling a home this fall, then don't get caught waiting on rates.
A lot of buyers and sellers try to "time the market," which is to say, list or buy a property during the supposed busy times. Much like the stock market, or any retirement savings plan, the best time to begin was yesterday.
Last week alone, rates dropped 15 basis points before climbing right back up again. Savvy buyers locked in on those rates, so much so that the nation's largest mortgage lender, Quicken Loans, reported its best quarter ever for mortgage applications in the company's 34-year history. In fact, the demand is so high that the company announced they will be opening up an additional 1,300 jobs to meet the application demand.
With mortgage rates hitting a three-year low on August 5, waiting for the fall months (or even Spring 2020) could cost buyers thousands of dollars.
This summer alone, nearly 8 million homeowners who chose not to refinance potentially missed out on saving up to $266 per month, according to a report by CNBC. Those savings, spread out over the length of your mortgage, could have stood as the reserve fund for home improvements, or better yet, a nice vacation.
Even the slightest increase in interest rates, spread out over 30 years, could result in you paying more: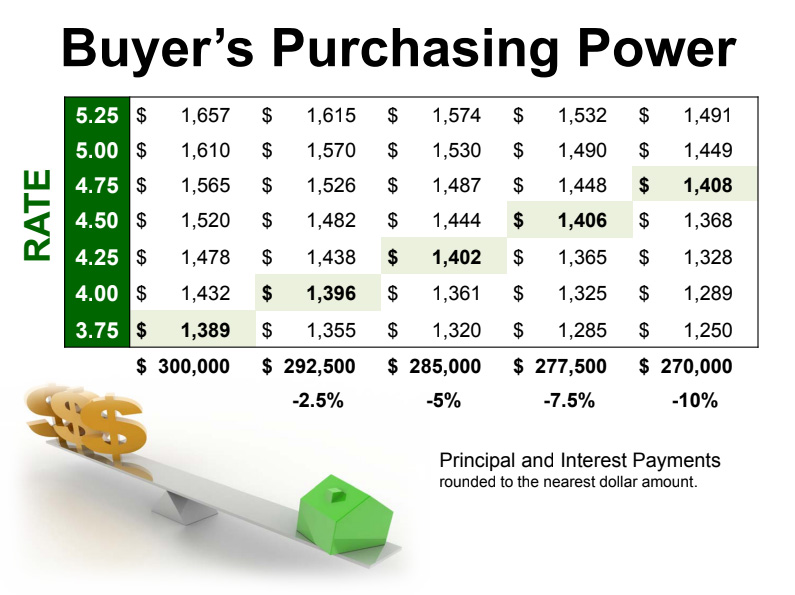 Sellers, don't think you won't benefit from mortgage rates, too. Low rates send buyers looking for homes, and yours could be just the one they're looking for.
According to the National Association of Realtors, existing homes in the current market are selling in less than a month. New constructions, in less than three. In other words, a house priced right moves fast.
If you're serious about buying or selling, or have been thinking about putting it off until the fall, let's talk today about the benefits of the current market.
As always, if you have any questions about the buying process, I'm always available via email, phone, or text.